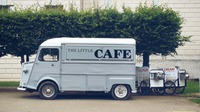 Have you let your French get rusty? Let's refresh it together!
Have you recently relocated to France and do you need support to carry on a spontaneous conversation in French? Let me help you!
Are you fluent in French and keen to maintain your high level? Let's chat together!
French coaching sessions are conducted daily or weekly in 30, 45 and 60 minute intervals, according to your preference.
The online French coaching is by appointment.
As far as possible, I adjust to your timezone.
My job is to make you confident and proficient in the French language.